About Terrice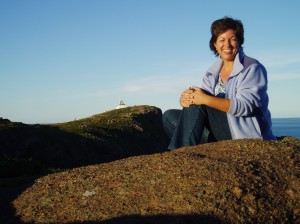 During a global activist career that spanned several decades, Terrice mentored leaders in over 30 countries. In 2009, she completed advanced training with the Coaches Training Institute  and established this independent service that can delivered virtually or on-site, thereby reducing her carbon footprint and the overhead cost of travel to her clients.
Beginning her career with the World Bank, Terrice worked on large-scale projects in China during the mid-1980s and then on national education reforms across Eastern Europe after 1989. She negotiated the  World Bank''s first loans for school improvement with the governments of Albania and Romania during the 1990s. For more than ten years, Terrice directed regional programs with the Open Society Institute global network funded by George Soros, living in Hungary, South Africa, Slovenia and Kosovo and working to help grow the non-profit sectors in many transitioning societies.
Engaged throughout the Balkans over many years, Terrice helped education activists realize their visions for change during wartime and afterwards. Together they built a network for professional support that was recognized by the United Nations Development Program as an exemplary form of regional collaboration and capacity-strengthening. Terrice edited  Learning To Change: The Experience Of Transforming Education In South East Europe, a volume of reflections by these visionaries.  She is co-author of Building Donor Partnerships, a manual for development professionals.
Between 2005-2008, Terrice assisted civil society groups in Pakistan, including the Baacha Khan Education Foundation, who have created and sustained peace-oriented, co-educational schools and youth activities in the tribal areas near Afghanistan. She also served as an advis0r to the International Baccalaureate Organization's World Schools movement. In recent years, Terrice facilitated recruitment and staff development with The Elders team and the start-up of  Girls Not Brides, a global partnership of more than 350 civil society organizations working to end the practice of child marriage.  In 2011, her leadership support expanded to include 360-style executive leadership assessments for current and newer clients, including the European Council on Foreign Relations and the United Nations Foundation.
A passionate potter, Terrice was a resident ceramic artist in 2011-12 at El Torn, an international hub of ceramics in Barcelona, Spain. Her functional wares are increasingly shown and available internationally. Terrice collaborates with clients and partners through Pottery with Purpose on realising the potential of clay for personal development coaching, team-building, and social change.
Terrice's educational background includes degrees from McGill University and the Trachtenberg School of Public Policy at George Washington University, as well as a visiting fellowship at the Institute of Education, University of London.  Terrice's coaching draws upon her training with CTI as well as mindfulness practice to help sustain professionals who lead high-stress lives.
Terrice and her husband Brad de Young, a Canadian oceanographer, divide their time between a residence in St. John's, Newfoundland and Knarlywood, a rural retreat in her native hilltown of upstate New York.